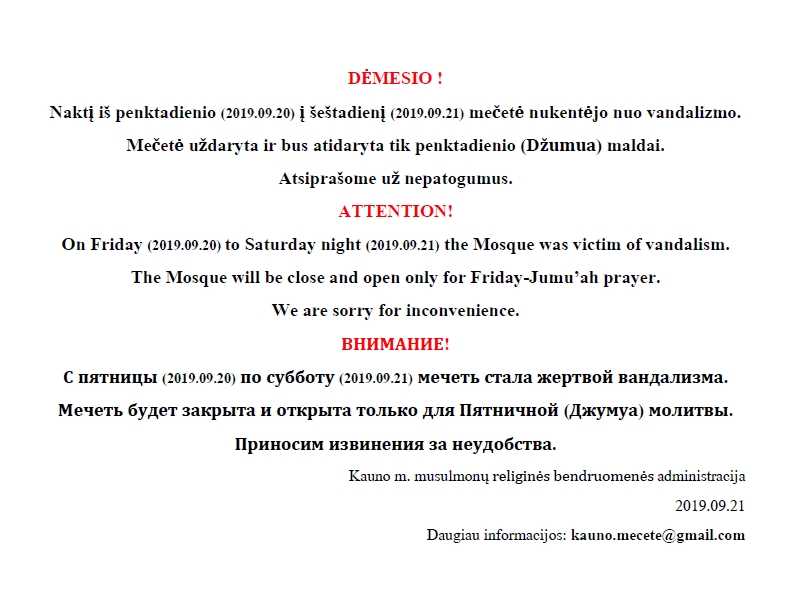 Selam aleikum brothers and sisters
What happend in mosque, its the work of shaytan and it did upset the community.
In sha Allah its the last time this happends to our community. This action was a lame try to send a message to the administration and the community. We have solved bigger issues then this. Allah is on our side.
There is no need for fear or panick. In sha Allah as soon as everything is restored in the mosque, activities will go back to normal. Nobody can make Our mosque a place where we feel fear, never!
Allah will reveal what happened. Our community has faced more and bigger issues, this is just a small bump which we will overcome like nothing.
On the other hand, Allah is sending us a message to be more active in the mosque. To try to be in the mosque more often. To help the administration of the mosque. Our community cannot fall into lies about the mosque and the work of administration. Everything that has been done in and around the mosque has been transparent. Everything is known to those who are active and wants to know.
May Allah protect our mosque and our community. Let's now look forward and take care of our mosque like our own homes.
By Kaunas city Muslims' Community border
September 23, 2019
by islamasvisiem