Weekend Islamic school in Vilnius and Kaunas is inviting children and adults to seek knowledge in Islam. 
The aim of the school is to provide to the  members of Muslims communities accessible religious education services: strengthening community ties, organizing early religious education for children, helping to form a young person's identity, promoting mutual emotional well-being.
The task of the school is to provide safe religious education in the community; to acquaint with the Muslim tradition; to create conditions for getting to know one's personal values ​​and helping to gain religious knowledge and experience; to become an educational center and a bridge connecting with other institutions and organizations (communities) of the Republic of Lithuania and foreign states; involve parents of children in active community activities.
We are creating friendly environment for everyone and a joy to achieve common goals.
Weekend Islamic school in Vilnius city, address Smolensko g. 19. Facebook 
Weekend Islamic school "Minaretas" in Kaunas city, address Totoriu g. 6
@islamasvisiems.lt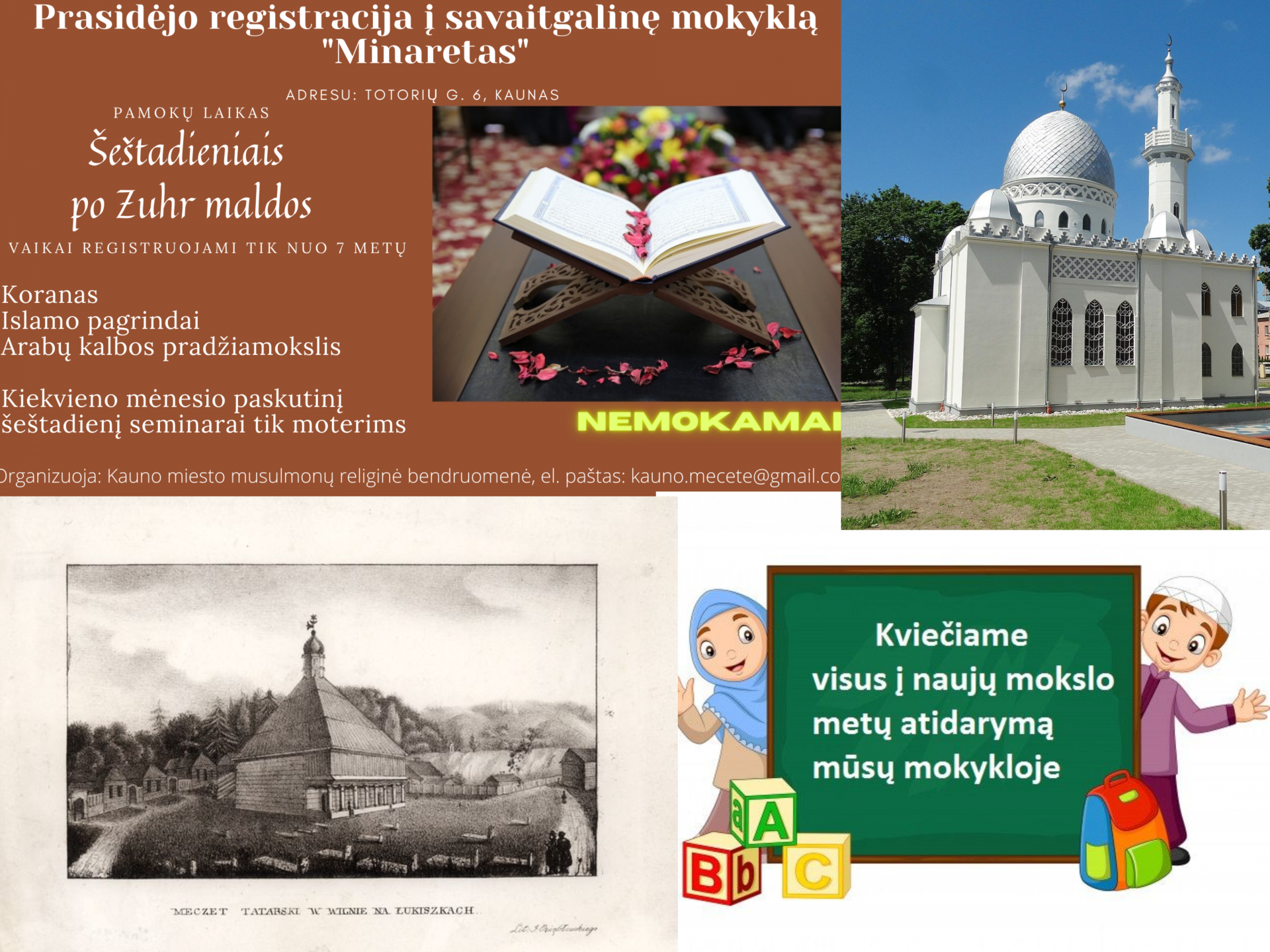 September 10, 2020
by islamasvisiem